Clipper on Your Phone!
Getting around the Bay Area is easy—now you've got options. Manage your account with the Clipper app and add Clipper to your mobile wallet to pay fares.
Ready to pay with
Let's get started!
your phone?
Choose the option you want below:
Not ready to pay with your phone?
No problem! You can keep your plastic card.
Why choose the
Clipper app?
Manage Your Account
with Your Phone
The Clipper app gives you the same account access as the website, but on your phone! You can add cash value and passes to your account, set up Autoload, view your activity, and other features. You can also combine multiple Clipper cards in one place.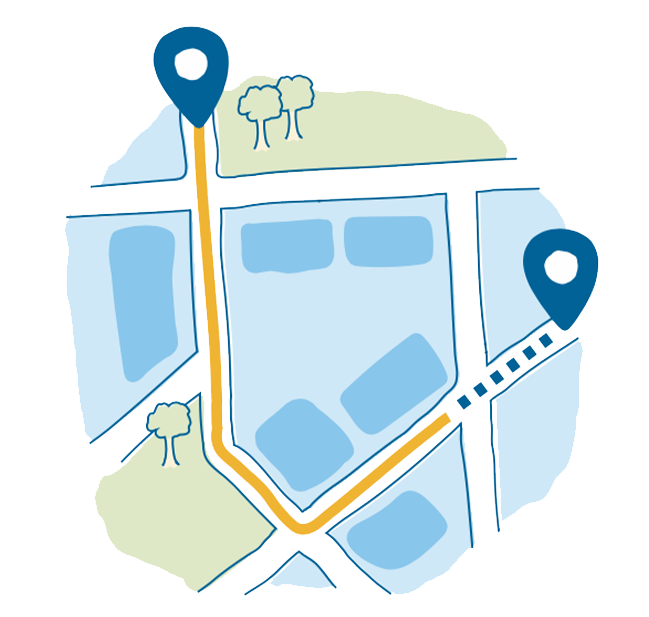 Plan Your Trip
The Clipper app has real-time transit information and helpful trip planning tools to make getting around the Bay easy!
Learn How to Pay
with Your Phone
The Clipper app gives you step-by-step instructions for setting up Clipper on your phone.
How to use
the Clipper app
Download the
Clipper app today!
Register a Card
Download the Clipper app and create an account or sign into your existing account
Select the Cards icon at the bottom of the screen and tap the plus "+" icon in the top left corner
Choose one of the two options:

Add a Clipper Card to Apple Wallet.

Adding Clipper to Wallet lets you pay fares with your phone through your mobile wallet

Register a Plastic Clipper Card.

Adding a plastic Clipper card lets you manage your account through the app, but it does not let you pay fares with your phone

Follow the instructions to finish setting up Clipper on your phone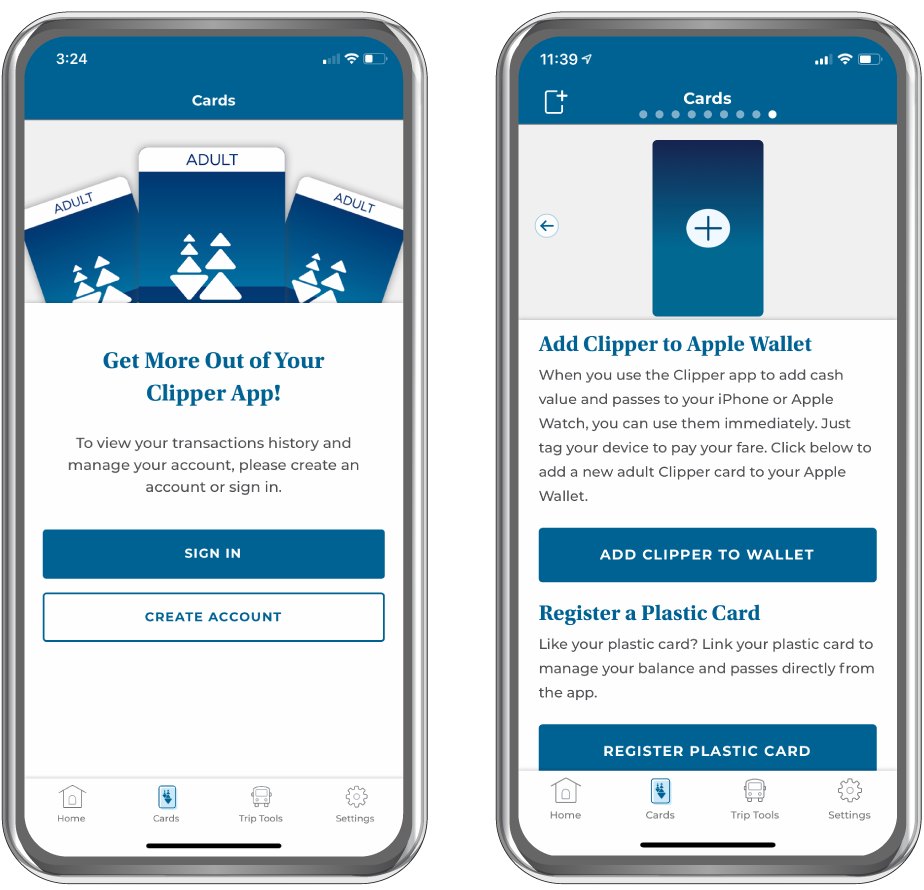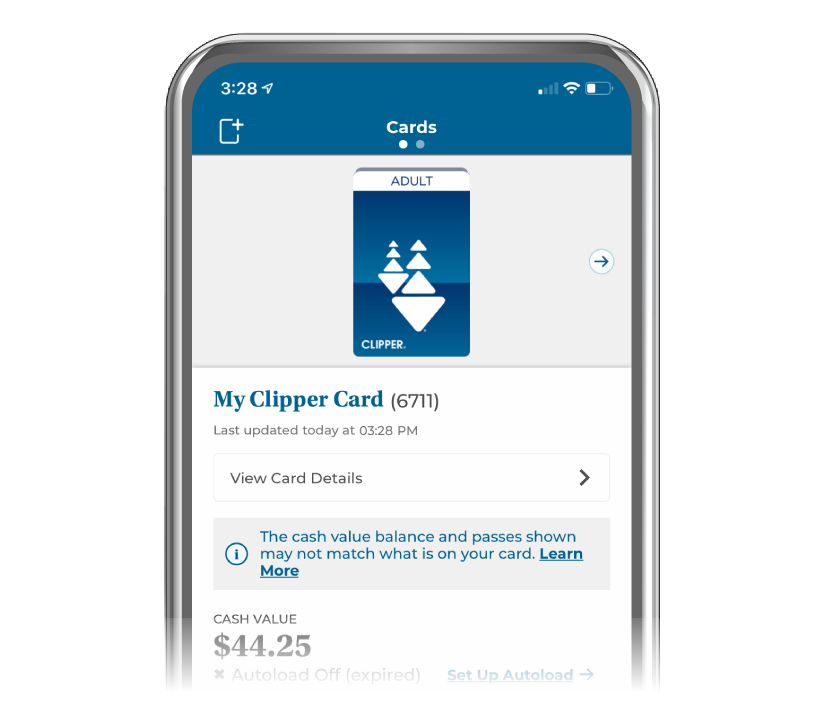 Manage Your Account
The Clipper app gives you complete account management features, including:
Set up and manage Autoload
Load cash value and transit passes
View your activity
Report a lost, stolen, or damaged plastic card
Change your contact info and password
Plan Your Trip
The Clipper app makes planning trips easy:
View nearby transit options and routes
Get real-time travel and arrival information
Save your favorite locations, stops, and stations
Receive service alerts